For getting a big part of my diploma thesis done, I had to move to a Scandinavian country for nearly two months. The implementation of an advertising stimuli to a World in Conflict mission could only be done with the help of the Swedish developer that created the original game in 2007 – Massive Entertainment or nowadays Ubisoft Massive.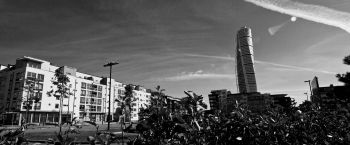 The Massive studio is located in the town center of Malmö – Sweden's third larges city located westerly next to  Copenhagen, Denmark. Besides working on my thesis I tried to get as much impressions of the city and the people as I could. While staying in Malmö I moved in the Massive apartment right in the town center. Therefore getting around was pretty easy.
The only problem – where to park the car? I had to realize that it is really hard to find free parking spaces in Malmö.  I went after some hints and found parking possibilities next to the S:t Pauli södra kyrkogÃ¥rd (südlicher Kirchengarten) where I parked my car for two months without any restrictions.
To get an idea of what to do and experience in Malmö I got a map with 34 so called "must-sees". All the park areas like Pildammsparken, SlottsträdgÃ¥rden/ parken or Kungsparken attract many people to enjoy some time there. Very impressive is the new build Western Harbour with Swedens highest building Turning Torso – a 190m high construction that is twisted in a 90 degree angle from bottom to the top. Next to this new residential area is Staplebäddsparken – a unique 2000 square meter skateboard park where even watching is a lot of fun. Contrary to all the new architecture is Stor torget (Große Platz) with the city hall. Not far is Lilla Torg (kleiner Platz) – probably Malmö's most charming square with many nice outdoor cafes and restaurants surround by buildings from the 16th century.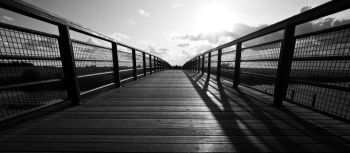 The question of where to go to eat during lunch time always was a vary hard one. Most restaurants have special lunch menus with low prices (40-85 Krones about 3,80€ – 8,20€). In order to get to know the most valuable places out of this really big variety of restaurants I joined Massive employees to get around. Close to the end of my stay we had lunch at a more or less traditional house called Andréelunds Mat & Vin – small but very charming and good.
I enjoyed my time in Malmö and I left with new impressions, experiences and most important with a big part of my diploma thesis done.
Thanks guys for having me with Massive and see you soon.